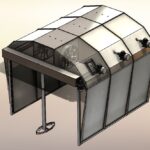 Airborne defroster
Airborne defroster
Airborne defrosters allow you to defrost the product as gently as possible. Due to the moisture inside, the product is much less weathered and dries out.
Learn more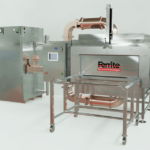 Microwave defroster
Microwave defroster
Microwave defrosting refers to volumetric methods of defrosting and, in comparison with methods of surface defrosting (heating the surface with steam, warm air or water), is faster and lacks a number of disadvantages.
Learn more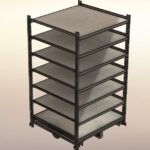 Defrosting trolleys
Defrosting trolleys
We make defrosting shelves of different sizes for your premises or technical task. Our shelves are specially designed to drain water to one side on each level. Thanks to this, all the water flows to one side and down, and not to the products that lie below. This keeps the food clean and defrosts faster.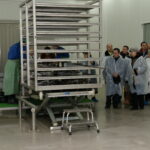 Defrosting trolley lifter
Defrosting trolley lifter
The carriage lifter is designed for more convenient and faster loading and unloading of fish from the carts for the defroster. We are ready to manufacture for the required size of carts and the maximum permissible load.